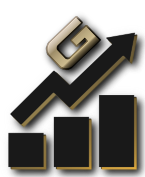 Fast, Safe & Easy World of Tanks Account Boost
Available servers: NA, EU, SEA
75000 - 100.000 XP Daily Grind Guaranteed
Daily Reports & Friendly Support
Choose service you're interesting in, and we are ready to start!
Personal Missions
Our Customers Testimonials
The service was excellent!
Just what I was looking for. Perfect solution.
Wow that was fast. Happy I found you guys!
Great Service, Fast Delivery
Raising your account statistics, WN8 and all efficiency ratings, first wins and collecting daily bonuses. Personal missions, Ace tanker badges, in-game events objectives. Experience grind for any tank nation tech tree researching, grinding silver and xp on premium tanks (convertible to free XP).
Getting Top ranks in Ranked Battles. Getting Tier X Tanks in a 6-7 days.
Quick and efficient gaming service will save your time and nerves. During the execution of the order, you'll be receiving reports every 24 hour with order progress. For any your questions - fell free to contact us. Friendly support is always here to help you with pleasure.
Goldrino-Power services has been more than 5 years in the gaming market and have 100% positive feedback. Service our clients can rely on. We are confident that by choosing Goldrino-power for boosting your game account you will be 100 % satisfied!
---
Personal missions in WoT is a special system of combat missions where players have to prove their possession of all types of vehicles and combat skills in order to receive unique vehicles, a female crew and many other valuable rewards at the end.
We have been in the industry for more than 7 years and are currently one of the top WoT personal missions boosting companies in the market. We are constantly working with our clients to help them achieve new goals and objectives in the game. We improve your account to higher levels by raising the statistics, getting achievements, and earning unique in-game items.
GoldRino provides its services on three servers: Europe, North America, and Asia. Оur specialists have really brilliant WoT experience. We are a friendly and very reliable power-leveling company with experts working round the clock to help out the WoT gamers. Our primary goal is getting the positive emotions of our customers after each order that's why we have received positive and encouraging responses from most of our customers over time.
Why should you choose GoldRino for help with personal missions?
Personal missions are really difficult to accomplish. These have been organized into two different campaigns - The Long-Awaited Backup & The Second Front. You can easily start playing both the campaigns simultaneously but every next mission will need more skills and time consuming. Always remember that the first missions are always the easiest and as your progress, the last ones are the most challenging. However, if you choose GoldRino, you will not be bothered by such things. You get your rewards fast and guaranteed and just enjoy the game.
Each of the world of tanks personal missions are named after the unique vehicle which you receive when you complete it. In The Long-Awaited Backup campaign you can get such tanks: Stug IV, T28 Concept, T55A and Object 260; In The Second Front you can get Excalibur, Chimera and Object 279e, also in both campaigns you will receive female crews and a lot of other valuable rewards.
Each of the campaign operations include a set of missions that have been grouped into several branches. These branches differentiate by vehicle type in The Long-Awaited Backup and by national formations in The Second Front. Choose GoldRino top WoT missions boosting services, and a team of our professional drivers will complete all needed missions for getting a reward vehicle, also we can help you to finish separate missions, or complete some branches of the most difficult missions and earn a lot of rewards for you.
Our drivers can fulfill your requirements very quickly which helps you to save time and focus on the game more. For the price you pay for world of tanks missions, you are going to get all rewards and as a bonus you will get XP grind on tanks that we work on, crew boosting and raising account statistics along with daily reports & friendly support.
Here are some of the best tanks that you can win:
Object 260 - it has a robust frontal hull armor along with turret armor. The gun has great handling and has the 3rd highest penetration power. The tank has enough agility and can move more quickly than most other tanks.

Object 279 E - a fantastic soviet tank that can be used to wage a frontal battle with the enemies. It has the best and most reliable dpm among all the other Russian heavy tanks. The turret armor is very strong and can withstand the heaviest of blows.

Chimera - you can get brilliant cover at the frontal arc and comes with a Massive alpha damage. The Chimera also has a wonderful gun depression. The gun handling is so good that it can beat the 122mm cannons that are used on the T-44 and the T-34-2.
Final Thoughts
Don't spend your time and nerves trying to get desired tanks - buy WoT personal missions and just enjoy the game! Cost of our services is fair and your positive emotions after getting valuable rewards are really worth it.