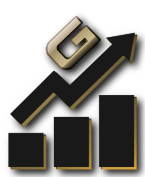 Fast, Safe & Easy World of Tanks Account Boost
Available servers: NA, EU, SEA
75000 - 100.000 XP Daily Grind Guaranteed
Daily Reports & Friendly Support
Choose service you're interesting in, and we are ready to start!
Events & Campaigns
Our Customers Testimonials
The service was excellent!
Just what I was looking for. Perfect solution.
Wow that was fast. Happy I found you guys!
Great Service, Fast Delivery
Raising your account statistics, WN8 and all efficiency ratings, first wins and collecting daily bonuses. Personal missions, Ace tanker badges, in-game events objectives. Experience grind for any tank nation tech tree researching, grinding silver and xp on premium tanks (convertible to free XP).
Getting Top ranks in Ranked Battles. Getting Tier X Tanks in a 6-7 days.
Quick and efficient gaming service will save your time and nerves. During the execution of the order, you'll be receiving reports every 24 hour with order progress. For any your questions - fell free to contact us. Friendly support is always here to help you with pleasure.
Goldrino-Power services has been more than 5 years in the gaming market and have 100% positive feedback. Service our clients can rely on. We are confident that by choosing Goldrino-power for boosting your game account you will be 100 % satisfied!
---
World of Tanks is one of the favorite and most played games online. The strategies and tactics are tempting enough to keep any game lover engaged for hours at a stretch. But it takes for many days or even months to get to the top: to research enough tanks tier X for exciting battles or to complete campaigns for getting unique revard vehicles, or to participate in the World of Tanks events to earn rare resources and in-game items. So if you don't have that much time our WOT campaigns boosting services are exactly for you!
How we can help you
To get to the top, you need an account boost, and we offer World of Tanks Events Boosting Services. A WOT events boost is beneficial for both beginners and professionals who –
Want to get unique tanks and rare in-game items;

Want to have enough resources to buy stuff;

Want to compete with top-level players;

Are short on time and cannot afford to spend days or months for getting events and campaigns rewards.
It takes a lot more than experience to get advanced tanks and to upgrade your account levels. Even experienced gamers need to pay a substantial amount of time playing the game to move to the top ranks. And if you are a student or have a full-time job, it will be impossible for you to move to the advanced stages.
But if you order our world of tanks events boosting services, we will get you all sweet rewards while you are offline, and the next time you log in, you will find your desired tank and unique in-game items in your garage. So you get to focus on having fun while we do the grinding.
What is so special about our services?
There are several WOT campaigns boosting services, but ours stand out because we offer the following unique features-
Our World of Tanks campaigns boosting services stand out among other because we offer the following unique features-
Multiple Services
This does not mean we offer boosting services to different online games, but we do provide multiple services for WOT such as –
Completing different world of tanks campaign grind;

Fast progression in World of Tanks events;

High-skill gameplay for raising statistics;

Getting Ranked battles rewards guaranteed;

Finishing personal missions.
Security
Your account security cannot be overlooked, and we don't compromise on it. We never use any cheats, bots, third-party programs. Your account, we will be powerleveled exclusively by hand. You are almost 100% protected from banhammer. To be absolutely sure in your safety please link your game account with your phone number.
Price
Our WOT boosting services are offered at a fair price. A WOT account boost should not cost you an arm and a leg. You can buy our complete package that includes several options, but it would still be at an affordable price range. We also offer discounts and loyalty programs for our regular customers. We have a wide range of status levels. Every new status brings you permanent discounts for all orders on our website and gifts. The higher status you have the more percent of permanent discount you will have and the better gift you will receive.
Speed
We believe that the whole idea behind offering a boosting service is to complete the task at the earliest. The speed is, of course, influenced by your account resourses, but anyway, we are always trying to complete order as soon as possible. Our turnaround time is fast, thanks to our team of skilled boosters.
Tracking
We have a report system that allows you to follow the progress of your service. Every day you get a daily report on your email with screenshots of our progress. Also you will get email when your order will be completed and you will be able to log in and enjoy our results and desired in-game items.
If you are looking for a team of excellent players who can carry on playing the game to boost your WOT account, then this service is meant for you. Our boosters have years of experience playing this game and can get you an upgrade in no time.