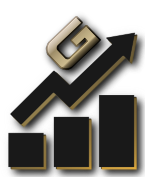 Fast, Safe & Easy World of Tanks Account Boost
Available servers: NA, EU, SEA
75000 - 100.000 XP Daily Grind Guaranteed
Daily Reports & Friendly Support
Choose service you're interesting in, and we are ready to start!
Our Customers Testimonials
The service was excellent!
Just what I was looking for. Perfect solution.
Wow that was fast. Happy I found you guys!
Great Service, Fast Delivery
Raising your account statistics, WN8 and all efficiency ratings, first wins and collecting daily bonuses. Personal missions, Ace tanker badges, in-game events objectives. Experience grind for any tank nation tech tree researching, grinding silver and xp on premium tanks (convertible to free XP).
Getting Top ranks in Ranked Battles. Getting Tier X Tanks in a 6-7 days.
Quick and efficient gaming service will save your time and nerves. During the execution of the order, you'll be receiving reports every 24 hours with order progress. For any your questions - fell free to contact us. Friendly support is always here to help you with pleasure.
Goldrino-Power services has been more than 5 years in the gaming market and have 100% positive feedback. Service our clients can rely on. We are confident that by choosing Goldrino-power for boosting your game account you will be 100 % satisfied!
---
Are you searching for the most reliable website to purchase a World of Tanks account boosting? No more looking for it. Our service support is just for you. Order our services and get a qualified account boosting fast and easy. Choose assistance you are interested in and our team is ready to help.
Almost every World of Tanks player begins to ask himself the question: "How to get the world of tanks boost? How to choose the best power-leveling service?" There are special services that everyone can use easily and that help players to boost their accounts fast.
In any case, a player who spends a long time in the World of Tanks game begins to think about his percentage of wins, the amount of damage or average experience, wishing to improve these indicators. If you choose wot account boosting you will be able to achieve the level of an experienced player and even higher.
Who we are?
A group of passionate people who help you get what you want!
Games are fun and time consuming. But not all players are ready to spend tens of hours a week to research high-level vehicles, get unique rewards or get to the top of the ratings. You may need the help of professionals in order to raise your account statistics. Our wot boost service will be useful for those who have not much free time, but want to try all the possibilities of top level tanks and enjoy the wins in this epic battle game.
We have a well-coordinated, professional and sufficient team of specialists, so we can provide any orders in the shortest possible time. Everything is at an affordable price. Though our team works very fast, the quality of our work is guaranteed.
We will help you very quickly:
To choose the most profitable of our Wot services for your target;

Improve your stats;

Research any tech-tree tank;

Complete Season of Ranks;

Raise your game level with World of tanks grinding service, for this we have an option to send replays of driver's games and articles section.
We have extensive experience in power leveling in World of Tanks. Over the years of our work, we have successfully completed more than 5000 orders for increasing WoT and accumulated tremendous experience in the process.
Assistance includes better security, privacy, and fast delivery times. The combination of these factors helps us to provide the most reliable services for WoT players who are looking for maximum quality. Every client can be absolutely sure that the personal data and the personal information will be protected safely.
What we offer:
Completing any campaign,

Special modernization,

High-skill battles for raising statistics,

Ranked battles,

Finish personal missions,

Experience grind,

Credits farm.
There are players who love the game and want to be "among the best players", but they don't have enough time or nerves for this. Do not waste time anymore. Our wot grind assistance comes to help such players.
We guarantee:
Quality of work,

Speedness of work,

Safety of personal data and personal information,

Safety of your account,

Privacy,

Friendly support.
Be sure, all personal data and accounts of each user are protected safely. Just check that your account is linked with your phone number. Power leveling is done by our professional team of specialists. You will find more information on our website about powerleveling. We carry all responsibilities and provide a 100% unique world of tanks grind services.
Why choose Us?
Our team suggests a large range of effective wot grinding services for sale to aid in getting only positive emotions from the World of Tanks. With an acceptable cost you will get a big pack of wot boosting service and improve your statistics. Our team of experienced workers do their best to provide unique services and satisfy every client's needs. This is our top priority. Save your precious time and nerves. When making an order, you will receive reports every 24 hours with order progress.
Our team of professionals have a great experience of work. In addition, all payment methods are protected safely. At the nearest time after payment, we check the correctness of the account data and start working to provide a professional World of tanks boosting service The functionality of our wot boosting service allows you to place an order in the most convenient way. So, when you buy our services, you will get a huge pack of boosting services and you will improve your position in the game very soon.
In our website, every user can find and read reviews of our customers and be sure we guarantee 100% uniqueness and reliability. Moreover, after ordering and trying our service you can also join our customers and leave your review on our well done work. Choose fast, safe and easy World of Tanks account boosting services!