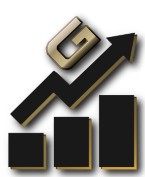 Fast, Safe & Easy World of Warships Account Boost
Available servers: NA, EU, SEA
75000 -100.000 XP Daily Grind Guaranteed
Daily Reports & Friendly Support
Choose service you're interesting in, and we are ready to start!
Special Offers
Experience Grind (convertable and free XP grind, tech tree XP grind), Credits Farming, Elite Commander Xp grind. Raising your account statistics, collecting first win of the day bonuses and all missions, tasks, campaigns and events objectives. Getting Top ranks in Ranked Battles. Getting Tier X Ships in a 6-7 days.
Quick and efficient gaming service will save your time and nerves. During the execution of the order, you'll be receiving reports every 24 hour with order progress. For any your questions - fell free to contact us. Friendly support is always here to help you with pleasure.
Goldrino-Power services has been more than 5 years in the gaming market and have 100% positive feedback. Service our clients can rely on. We are confident that by choosing Goldrino-power you will be satisfied!
We do all the boring stuff - you just enjoy the game!
Our Customers Testimonials
Always in time, friendly, reliable, good person too
Did a great job, knocked out my large order in only a few days!
All five starts for this Boosters, fast and great contact Im very satisfied =)
Used this service several times now, awesome as always!
Fantastic to deal with, highly recommended
Good service and very friendly
They did a amazing job! Definitely going to continue to do business with them!
Our Customers Video Reviews
Monster104
Eric
Laplanders
Pulse
google1111111
Bri